In India, the entertainment industry continued to be one of the paying industries. This film industry consists of some exceptionally gifted acting talents. The same includes the talented actors and actresses of Bollywood. They own a classy lifestyle because their net worth is simply amazing. Majority of such celebrities live in lavish apartments and estates. In order to maintain the rich lifestyle, the Bollywood actresses have managed well to earn a significant amount of money. Now let's go through the list of top 10 richest Bollywood actresses in 2023:
List of Top 10 Richest Bollywood Actresses in 2023
1. Aishwarya Rai: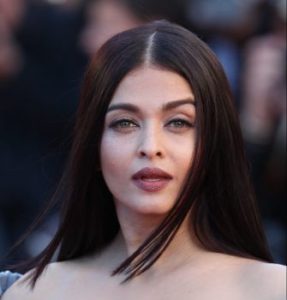 Aishwarya Rai is highly renowned throughout the world as one of the most beautiful actresses of the world. She is Indian actress with astounding net worth of $100 million. It is known that her net worth comes from her excellent acting career that encompasses tons of films in languages like English, Hindi, Tamil, and Bengali. She is regarded as one of the exceptional and beautiful Indian actresses because she has won the Miss World pageant in 1994.
2. Priyanka Chopra Jones: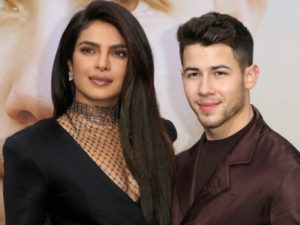 Priyanka Chopra is one among the richest Bollywood actresses who has made a great name in Hollywood as well. She is also a singer and beauty pageant contestant. Her husband's name is Nick Jonas. This gorgeous Indian actress prominently rose to global recognition after she won the Miss World competition in the year 2000. Currently, she is one of the Bollywood's highest-paid actresses with amazing net worth of $70 million.
3. Kareena Kapoor: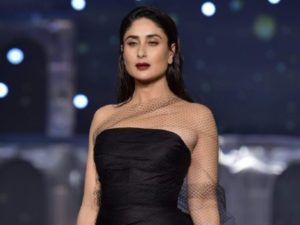 Kareena Kapoor Khan is the actress identified for her class and acting. She has till now worked in various genres ranging from dramas to crime thrillers. Also, she is recalled for featuring in movies simply for an item song. Name of her husband is Saif Ali Khan and they have two children.
She did her acting debut in a military drama Refugee during the year 2000. But the release of Kabhi Khushi Kabhi Gum in the year 2001 noted a turning point in her career. This movie gave her excellent success. Her net worth is $60 million.
4. Deepika Padukone: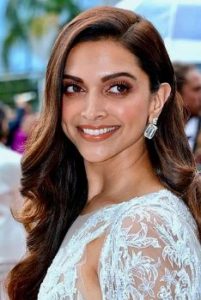 Deepika Padukone is one among the richest Bollywood actresses who is gifted with exceptional acting talents. Apart from being an actress, she is a former model. Her astounding net worth is resultant from her roles portrayed in prominent Hindi, Kannada, and Tamil movies. Besides, her film appearances and endorsements collectively bring her approx. $10 million/year. Her net worth is $40 million.
5. Anushka Sharma: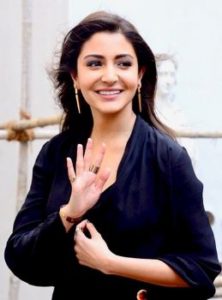 Another richest Bollywood actress on this list is none other than Anushka Sharma. She has aroused to excellent heights of success in the India film industry. Apart from being an actress, she is a model and producer. She has been prevalent in this industry right from the age of 15 years. She has worked in 22 Bollywood films. Name of her husband is Virat Kohli and they have one child. Her net worth is $36 million.
6. Madhuri Dixit: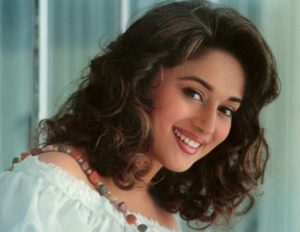 Madhuri Dixit is well-known for her impressive net worth of $35 million. She is an Indian actress born in 1967 in Mumbai. Despite crossing the age of 50 years, she still looks glamorous. She has been a prominent Bollywood actress right from the era of 1980s till the early 2000s. Also, she is finest identified for her performance in tons of Hindi movies. Apart from acting skills, she is well-known for her attractive look and dancing skills.
7. Katrina Kaif: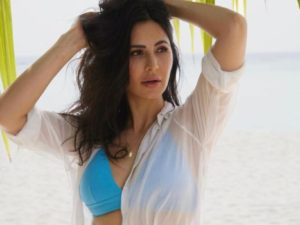 Katrina Kaif is a British actress and model having an impressive net worth of $30 million. She has made a place in the Bollywood through her exceptional acting abilities. Her great fortune has been gathered via few roles noted in the modeling and film industries. Right from the age of 14 years, she has started working in acting career.
8. Ameesha Patel: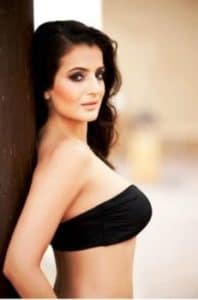 Currently of age 45 years, Ameesha Patel was born in Mumbai, Maharashtra, India. She commenced her training in form of a Bharatnatyam dancer. At that time, she was only 5 years old. When it comes to education, she has studied from Tufts University in Medford, Massachusetts in which she gained her bachelor's degree. Her net worth is $30 million.
9. Shraddha Kapoor:
Shraddha Kapoor is one of the beautiful and most talented Indian actress with astounding net worth of $15 million. Her father i.e. Shakti Kapoor is a famous Bollywood actor. She gradually rose to global prominence after featuring in the film Aashiqui 2.
10. Preity Zinta:
Image Link:
Preity was born in 1975 in Shimla, Himachal Pradesh, India. She started working in the acting career through the film "Dil Se…" in which she performed female lead. Her cute facial expression and adorable smile has already won hearts of a lot of fans all over the world. Apart from acting, she also devotes her time in cricket IPL. Her net worth is $15 million.