Here is the list of the Top 10 Beautiful Korean Women. Gorgeous, glamorous, and ravishing, with a full talent to boot.
List Of 10 Most Beautiful Korean Women Star in 2023:
1. Han Ga In – Most Beautiful Korean Women Star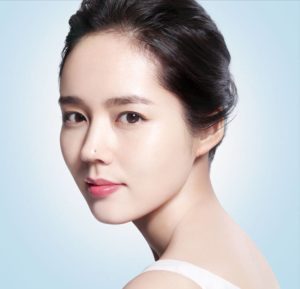 Han was born on February 25, 1982. She was spotted by entertainment Ceasar in one appearance on KBS's TV show entitled The Golden Bell Challenge and she debuted in a commercial of Asiana Airlines in 2002 at the same time she was cast in the drama Sunshine Hunting, Yellow Handkerchief, Once Upon a Time in High School and Terms of Endearment.
Her show Moon Embracing the Sun topped the tv rating chart, and the film entitled Architecture 101 was also a box office hit.
In 2007, Han went on a 3-year rest where she did not take on any filming on movies or tv shows. She did, however, accept advertisements and tv commercials. She was well known in the commercial industry from then on.
Han Ga In made a comeback in 2010 in a tv series entitled Bad Guy with the confidence that she will earn the status of a woman that is not just pretty but also talented. She wants to be categorized as a superb actress as well, which happened as she hoped.
2. Son Tae-Young – Most Beautiful Korean Women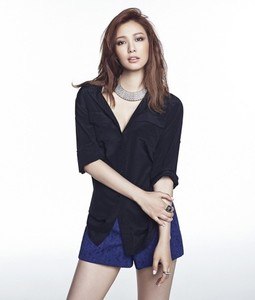 Son Tae-young was the second runner-up in the Miss Korea pageant in 2000. She exemplifies a woman that is beautiful, talented, and smart. She also represents the country in the Miss International Pageant in 2000 and won the first runner-up and Miss Photogenic awards.
Son Tae-Young appeared in the following films Sad Movie, The Railroad, and Crazy waiting.
Son Tae-Young also became a household name because of her appearance in the following TV shows One Million Roses, Two Wives, You're the Best, Lee Soon-shin, and the 2014 tv show Into the Flames.
She dated songwriter Joo Young-Hoon, Shin Hyun-Joon, and Yoon Tae-young and the music director Cool-K and the singer Tim.
Son Tae-Young's now married to actor Kwon Sang-woo, and they have a son and daughter together. Son is happily married and has often thought about her crazy days having different love interests and thankful that she has finally found the one person she loved to go home to.
3. Park Si Yeon – Most Beautiful Korean Women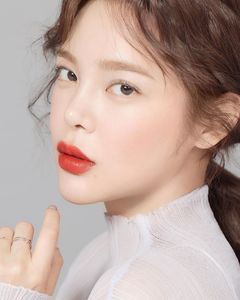 At an early age, Park displayed a talent for singing and the reason her mom sent her to a singing academy. In 1990, she won the top prize in a children's music contest on KBS. She also got over her shyness.
Park made her acting debut in 2004 after she joined the Miss Korea Pageant in 2000. Park believed that joining the pageant is the right time for her exposure, and it appeared to be so. In 2005 they cast her for a starring role in the show My Girl, and it became a start for a string of shows that will keep her busy for years.
She was known as the girlfriend of a popular singer-actor Eric Mun, and not over ten films did she lose the tag as Eric's girlfriend. The couple separated ways in 2007.
Park finally got married in 2011 to an office worker at a small company, and they have two children.
Although Park had issues in the past with authorities – she came out still a winner after that episode.
Her latest tv shows include The Greatest Marriage, Fantastic, Should We Kiss First, and When My Love Blooms.
4. Goo Hye Sun – Most Beautiful Korean Women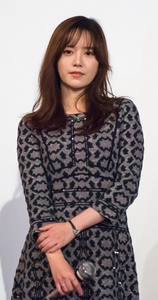 Aka Ku Hye Sun is a South Korean actress, singer, director, artist, and songwriter. Known for her flawless skin and her beautiful and innocent face.
She rose to fame in the tv drama Pure in Heart in 2006 and then the historical drama, The King and I. After the success of the tv drama, she again starred in the martial arts drama Strongest Chil Woo.
But it was not until she played the role of Geum Jan-DI in the hit series Boys Over Flowers that you could say she is highly famous and popular.
Goo is now just well known for her acting prowess, but also her vocal talents. She released her first single in 2005 and made some soundtrack music for some tv shows where she is also the star. In 2009 she released her first album Breath and then another in 2015 in Breath II.
Ku established her own company in 2011, and as a director, she produces film projects.
On a personal note, Ku dated her Blood co-star Ahn Jae-Hyun in 2015 and got married in 2016, but they did not marry with all the frills but rather, donated the money to the pediatric ward of Severance Hospital.
It wasn't a rosy marriage that after a few years ended in divorce.
5. Han Ye Seul – Beautiful Korean Women Star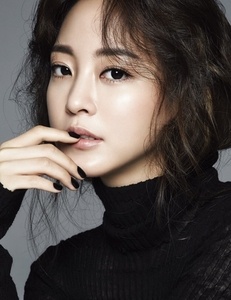 Han's actual name is Kim Ye Seul Yi, and she was born in America and gave up her US citizenship in 2004. She moved to Korea to pursue her dreams in modeling. She made her first stint on the sitcom Nonstop 4 in 2003, and then she continued to film tv dramas such as Couple or Trouble, Tazza, Birth of a Beauty, Miss Gold Digger, and Penny Pinchers.
Han got in controversy from one of her tv series when she suddenly left and flew to the US because she feels bad about the hectic working condition. They met her with backlash over it, and it halted the production for a few days. She came back after a few days to continue filming, but she was adamant that she did the right thing.
She went into 3-year hiatus after the controversy, but she made a successful comeback in the tv series Birth of a Beauty followed by different tv shows that were all a hit including Madame Antoine: The Love Therapist, 20th Century Boy and Girl and then the latest was in 2019 with the drama tv series Big Issue.
6. Park Han Byul – Beautiful Korean Women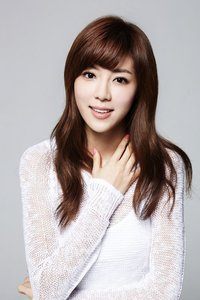 Park is a South Korean model and actress who has a high resemblance to actress Jun Ji-Hyun. She made her acting debut in 2003 in the horror film Wishing Stairs. She did her part well as a ballet performer, where she needs to undergo rigorous training for two months, and she learned ballet successfully. Park Han Byul did many films after that, such as Fate, Yoga, My Black Mini Dress, Two Moons, Bunshinshaba 2.
She returned to TV in the series One Well-Raised Daughter; I have a Lover, Borg Mom.
Her latest was a romance melodrama, Love in Sadness, which is a remake of the 1999 TBS drama Beautiful Person.
Park's previous relationship was with K-pop singer Seven, where they met during their senior years. In 2014, both parties have released a statement about their breakup from their 12-year relationship.
Park is now happily married to a non-celebrity where the ceremony happened in 2018. They also have a son together.
Her awards include New Star Award for My Fair Lady in 2003, Fashionista Award for the 5th Asia Model Festival Awards, Best Entertainer Award at the 8th SBS Drama Awards, and another as Special Acting Award, Actress in a Serial Drama for the 23rd SBS Drama Awards.
7. Sang-mi Nam – Beautiful Korean Women Star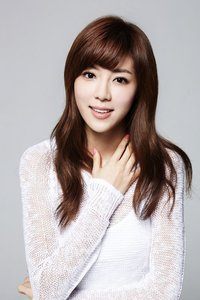 Her beauty was first seen in a Lotteria restaurant near Hanyang University in 2001, which led to her pictures being posted on the internet. She debuted in 2003 in the melodrama series Love Letter, then a leading role in Sweet Spy and Bad Family, plus the action-romance drama Time Between Dog and Wolf.
Continue through the years, she's been offered different roles both in film and TV series, which she played perfectly, and her huge follower increased. Her fans continue to clamor for their idol.
Nam is now married to a businessman and has a beautiful baby girl just like her.
8. Shin Se Kyung – Most Beautiful Korean Women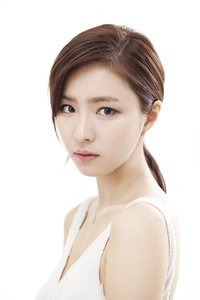 Shin is a South Korean singer, model, and actress. She was born on July 29, 1990, from Yangcheon-gu, Seoul, South Korea.
She started early in the industry, and she only got her big break in 2009 with the sitcom High Kick Through The Roof. Shin Se Kyung then continued with the tv series entitled Deep Rooted Tree in 2011, The Girl Who Sees Smells, Six Flying Dragons, The Bride of Habaek, and Black Knight: The Man Who Guards Me. She also made many films throughout the years.
She's not just your usual actress with a beautiful face because she was also appointed as the Goodwill Ambassador for UNESCO's Korean Committee and also appointed as the Korean Hanbok Ambassador.
She dated boy band SHINee member Jonghyun for nine months and went to splitsville in 2011, saying their busy schedules are the culprit in their breakup.
9. Kim So Yeon – Most Beautiful Korean Women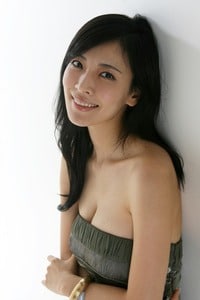 Born on November 2, 1980, Kim is a South Korean actress.
You would probably remember her alluring face and sexy smile in the hit tv series All About Eve shown in 2000. She did, however, have a hard time because of the role she's usually cast, which is a villain, and cold-hearted character. She got disheartened when her career did not continue successfully, that she had to take a rest from the industry.
Kim So Yeon returned in 209 and was received with warmth as she also made sure to work hard for the roles she portrays.
Her success proves to be a continuous story from then on, where she took on roles one after the other.
She was well-loved by her fans as she proceeds to surprise them with her wonderful acting.
10. Nam Gyu Ri – Most Beautiful Korean Women Star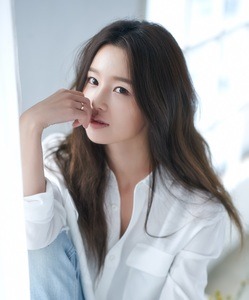 Nam was born on April 26, 1985, in Seoul, South Korea
She was the leader of the Korean female trio, SeeYa, in which she had a dispute with management and left the group.
Nam was more interested in acting more than singing, hence the issue with the group. She wanted to pursue a career in acting, which is impossible if she's still with the group.
Nam Gyu Ri  did return to her singing career after she found new management, but she has a solo singing career from here on.
She did some films with titles Death Bell, Mr. Idol, Deja Vu, and so much more.
Her tv series includes Super Star, 49 Days, Late Night Restaurant, My Secret Terrius, among others.