Mexico stands out in the world thanks to its fabulous culture. They have created cheerful songs, good quality movies, the most attractive tourist centers, an exiquistic gastronomy, among other features. Mexico is also famous for being the land where beautiful women live. They have an exotic style, product of the mixture of different ethnicities. Beautiful Mexican women descend ethnically from the wonderful
native cultures such as the Aztecs, the Maya and the Toltecs, among others. These cultures have been mixed with the Spanish conquerors, giving rise to an incredible mixed beauty.
Today we can see beautiful Mexican women in all areas, especially in the music, fashion, film and social media industry. Many of them do not stand out only for their beauty, but actively participate in social causes to make this a better world.
List Of 10 Most Beautiful Mexican Women Star in 2023:
1. Kimberly Loaiza – Beautiful Mexican Women Star

Kimberly Loaiza is a famous 22-year-old Mexican Youtuber who stands out for creating videos where we can appreciate her talent for acting and singing. She is funny, charismatic and knows how to grab the attention of the media. She has caused controversy due to her affair with Juan de Dios Pantoja, with whom she had a turbulent relationship. They have a 1-year-old daughter named Kima. The couple split up earlier this year and it is rumored that she is now dating the famous Colombian singer Maluma.
Kimberly shares all aspects of her life with her followers, especially her travels around the world. She has an active interaction with her followers, replies to messages, comments and takes an interest in them.
Among the few known facts of Kimberly we can highlight that she does not drink alcohol, her favorite food is sushi and her favorite musical genre is reggaeton.
2. Jimena Sanchez – Most Beautiful Mexican Women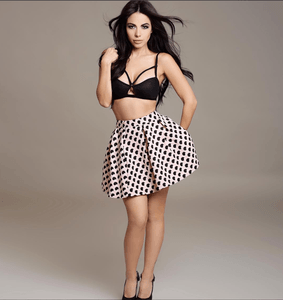 Jimena Sanchez is a beautiful 34-year-old model, sports journalist and Instagram star. She is known worldwide as the "Kim Kardashian Mexican". Although she is incredibly similar to American socialite, Jimena has her own style. The model has a perfect face where the cheekbones stand out, huge dark eyes, a long straight black hair. She has a silky skin, which she cares for with creams and good eating habits. Jimena has a curvaceous body that invites you to dream. She is a true sensual goddess, whom you will never tire of admiring.
The model follows healthy habits, which she shares on Instagram: she eats well, trains every day and sleeps 8 hours every night. As you can see, she is a role model for all women who want to look beautiful leading a healthy life.
3. Thalia – Most Beautiful Mexican Women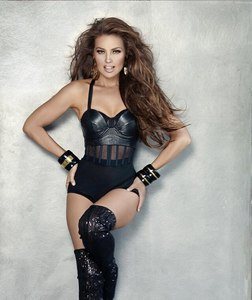 Thalia is a beautiful Mexican woman who excels in the world of music and acting. She is 49 years old and began working in television at the age of 14 thanks to Laura, her older sister, who saw in Thalia a great artistic talent. The pop star cultivated an innocent style early in her career. She starred in several soap operas in Mexico and soon became an idol among teenagers. Thalia has a perfect face, a beautiful smile and a long chestnut hair. She is very thin and famous for having a small waist. There is a strange rumor near her body: she is said to have taken out two ribs through a plastic surgery. She flatly denies it and claims that her waist is naturally small.
Over the years, Thalia encouraged to appear sexy and wild in different photographic productions, where we can appreciate her amazing beauty.
4. Paulina Rubio – Most Beautiful Mexican Women Stars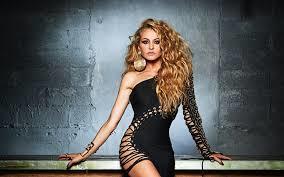 Paulina Rubio is a famous 49-year-old pop star who stands out for her irreverent style. She is a beautiful Mexican woman who follows a strict healthy lifestyle: she trains every day, practices yoga, goes for a run, is vegan and sleeps 8 hours every night. Paulina Rubio doesn't smoke and she's never tried illegal drugs. She likes to go out dancing with her friends and occasionally encourages to drink a glass of tequila. Paulina's obsession with healthy living reflects in her beauty: she is thin, has a toned body and flawless skin. Paulina has a doll face: huge brown eyes, sensual lips and a long blonde curly hair.
She is a very talented singer, has been encouraged to sing in English and has also starred in several movies in Mexico.
5. Karen Vega – Most Beautiful Mexican Women Star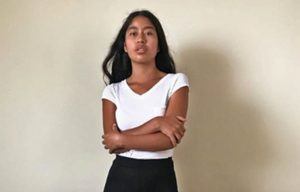 Karen Vega is an 18-year-old model. This beautiful Mexican woman has managed to be the first model of indigenous ethnicity to be the cover of the prestigious Vogue magazine, the fashion bible. Karen has loved the fashion world since she was a little girl. The model has a beautiful brown skin that stands out in the fashion industry.
She reflects the great changes of these times: women of all ethnicities can now succeed in fashion. Karen is happy because her work can inspire many girls of indigenous origin to feel satisfied as they are. The model has a beautiful face, a long black hair and a harmonious body. Karen's career has just started, but you can already see that she has a bright future ahead of her.
6. Danna Paola – Beautiful Mexican Women Star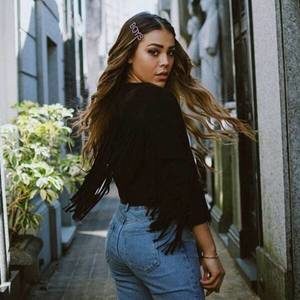 Danna Paola is a 25-year-old singer, actress and model. This beautiful Mexican woman stands out for having an extraordinary voice, being able to sing melodies from any vocal tone. She began her artistic career at age 6 as a child actress. In 2018, Danna became world famous by starring in Elite, a Spanish Netflix series. Since then she has worked as an actress and singer in different countries of the world. Danna defends the LGBT community from her songs. She believes in love and thinks that one day she might fall in love with a woman.
The pop star has a beautiful girly face, a harmonious body and a sweet smile. Danna pursues a very successful art career and that's why she is an inspiration for all Latina girls who want to succeed in the entertainment industry.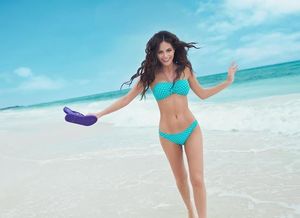 Ximena Navarrete is a 32-year-old model, beauty queen and actress. This beautiful Mexican woman became Miss Universe in 2010, where she impacts everyone with her style and strong personality. Having won the most important beauty contest in the world, Ximena attempted to pursue an artistic career. She starred in the soap opera La Tempestad in 2013, but discovered that the performance was not her thing.
Since then she has worked as a model and is the image of important international brands. Ximena cultivates a classic style. She has a perfect face, is thin and leads a healthy life. The model works on several social causes: she defends the rights of the LGBT community and promotes the prevention of AIDS through education in schools.
8. Cassandra de la Rosa – Beautiful Mexican Women Star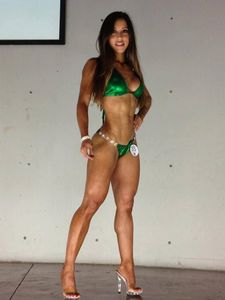 Cassandra de la Rosa is a 30-year-old fitness model, which has won several sports competitions internationally. This beautiful Mexican woman promotes a strong, healthy and toned image on social media. Cassandra discovered that any woman can radically transform her body through physical exercise. She has a fibrous body, year-round tanned skin and a beautiful face with harmonious features. She breaks the stereotype that the woman should be soft and delicate. Cassandra thinks a strong woman can be beautiful. She inspires women to build their own ideal body through training.
The fitness model leads a healthy lifestyle: she is vegan, drinks plenty of water, sleeps well. Being a high-performing athlete, she does not smoke or drink alcohol. Cassandra loves fashion and faithfully follows the latest trends .Despite following a hard physical training, she enjoys the discipline of her sport.
9. Salma Hayek – Most Beautiful Mexican Women Star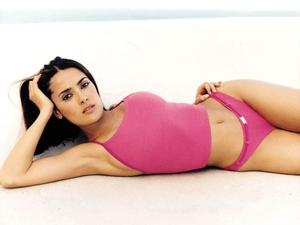 Salma Hayek is a 53-year-old actress who triumphs in Hollywood. This beautiful Mexican woman started her artistic career in the 80s in her country, working on successful soap operas. In 1990 she moved to Los Angeles to succeed in film. After working in minor roles, she starred in the American film Desperado, which made her an international star. Salma is one of the first Latin artists to succeed in Hollywood. She has a unique style: her face has exotic beauty, her body is curvaceous.
She wears a black straight hair and mysterious eyes. Fashion and the media point out that the actress is one of Hollywood's best-dressed women. In addition to being a successful artist, she is a feminist who defends women's rights and tries to break down harmful stereotypes that predominate in the film industry.
10. Galilea Montijo – Most Beautiful Mexican Women Star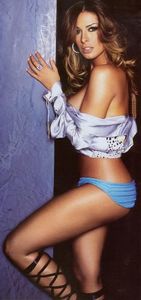 Galilea Montijo is a 47-year-old actress and television host. This beautiful Mexican woman started her career in the media as a model, then became a beauty queen when she was consecrated as Miss Jalisco in 1993. Then she began working as an actress in various soap operas. Years later she discovered that she liked journalism and began working very successfully as a television host.
She has also participated in several reality shows. Galilea has a beautiful face, her body is harmonious and she always tans. She is a TV host with a definite style: fun, relaxed and irreverent. She conducts very good interviews with various celebrities, being a smart journalist, but also respectful.