Women from Vietnam are charming, diverse, and so beautiful. They are very talented, are focused, and have the determination to realize their dreams. Here below are the Top 10 most beautiful Vietnamese Women.
List Of Most Beautiful Vietnamese Women Star in 2023:
1. Ngoc Trinh – Most Beautiful Vietnamese Women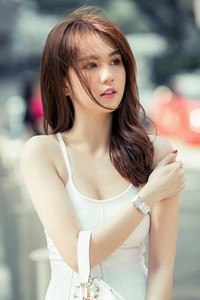 Ngoc Trinh is a Vietnamese model and a blogger. She was born on September 27, 1989. Ngoc Trinh specializes in writing about fashion and new trends. She also tells about the best-selling fashion wear and what is hot in the market. She empowers women to become better and to believe in their capability as a woman.
Her followers are not just women, but also men who are so captivated by her stunning looks. Ngoc is a gorgeous woman and also talented, which makes her well recognized worldwide.
She's well admired by most women because of her bold and spicy nature. People remember her going to the Cannes Film Festival wearing an elegant and revealing dress that made her more famous. Although, there were people who got offended by what she was wearing as it goes beyond their tradition and cultured behavior. Ngoc was included in the hottest Vietnamese woman's list after that episode.
2. Mai Phuong Thuy – Most Beautiful Vietnamese Women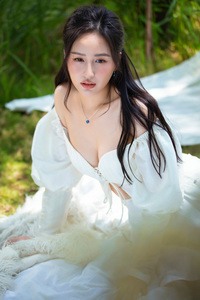 Mai is a multi-talented Vietnamese woman. She is a beauty queen, actress, and model. She's the epitome of beauty, charm, and talent.
Mai is well-loved by people in Vietnam because of her Asian-wide fight for human health that made new findings and inventions to fight off diseases that ail many people.
They considered her as the tallest contestant of Miss Vietnam from 1988 to 2012, and she won and had the most votes via SMS.
She was also able to compete in the Miss World 2006 pageant held in Poland. She made it to the top 17.
She's not just a beauty queen to boot, but also a talented actress. She starred in the movie Negative in 2007, which tells about Lam Uyen Nhi, who suffers a life of loneliness and unhappiness just because she's an HIV/AIDs victim.
3. Truong Thi Dieu Ngoc – Beautiful Vietnamese Women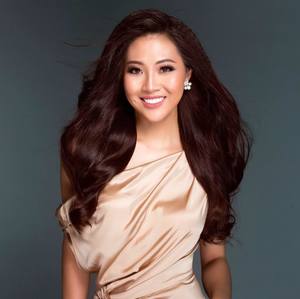 Truong Thi Dieu Ngoc is a model and a beauty queen. We consider her one of the most beautiful women in Vietnam, as well as the finest.
In 2015, Truong won as Miss Vietnam as she sashays her way to the title with her stunning features and almost perfect stand and bearing. She left a few women candidates who are also hopeful to represent their country in the next year's Miss Universe.
Truong became a household name when she became a part of reality TV shows and contests.
She's well known for her belief that a woman should be beautiful, not just outside but inside as well. She also values family very much because this is where a person's roots begin. She's one determined woman who will reach for her goal and will work hard for it.
4. Luu Thi Diem – Most Beautiful Vietnamese Women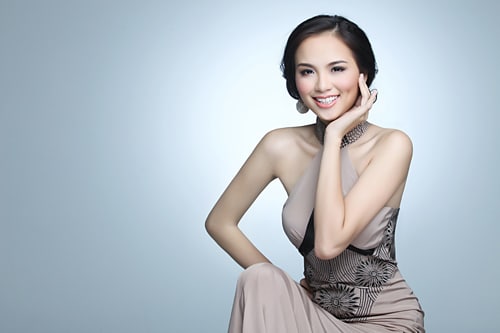 An entrepreneur, model, and a highly attractive woman. Luu Thi Diem is a beauty queen because she won Miss Vietnam World in 2010; she did not represent Vietnam in the Miss World Pageant in 2010 but represented Vietnam in 2010 for Miss Earth. She was able to reach the Top 14 and made the Top 5 Miss Talent Competition, plus she won Best in Swimsuit awards.
Luu Thi Diem was appointed though to compete in the Miss Universe Pageant in 2012 in Las Vegas, Nevada, however, she did not win the crown.
Luu Thi Diem has enjoyed her life thoroughly being in the spotlight, winning pageants, and getting popular. She got married in 2011 when she met the man of her dreams, and they now have a child together. Luu is also a bakery owner now and has a simple yet satisfying life.
5. Ly Nha Ky – Beautiful Vietnamese Women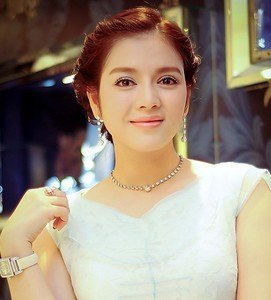 Beauty with brains who can speak five languages. She is very much keen on learning about the culture of other countries as well, hence, she tried to learn as much about every country that she gets interested in, and she believes that learning their language is a start.
She is beautiful as she is talented. Ly is an actress and a model, plus a businesswoman with determination and focus.
She already starred in over twenty Vietnamese films, and she received the adulation of her fans because of her great acting every time.
She's also keeping herself busy with social endeavors such as helping less fortunate, helping women of the society, and by being an exemplary role model to many women young and old alike. Ly is a believer that beauty is just skin deep. What you do with your life is what's important. Help others and make sure you do good, and your worth will be weighed on how many lives you touched during your lifetime.
6. Chi Pu – Beautiful Vietnamese Women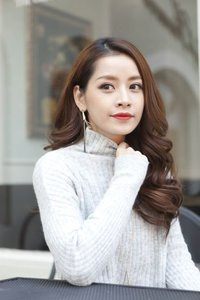 Chi Pu is a versatile and prominent actress. She was born on June 14, 1993, in Hanoi, Vietnam.
She also sings and models sometimes, for some commercials and advertisements. She's the favorite of Vietnamese teens because of her popularity in the business.
She was an achiever herself when she was just a teenage student. She wants her followers to do good with their studies so they can also realize their dreams.
She's not just focusing on popularity, but she also believes in giving back to society. Chi always sees that her goal of helping to make Vietnam a better place is realized.
She's also popular on social media as she has thousands and thousands of followers, who are waiting for her daily post, pictures, and videos. She has achieved so much in such a short time and has made herself known by many people.
They find Chi a very engaging, intellectual, warm, and a beautiful person inside and out.
7. Pham Huong – Beautiful Vietnamese Women Star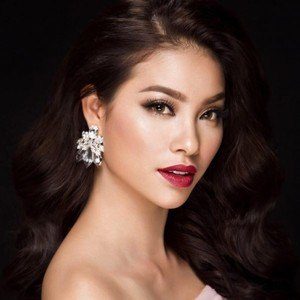 Pham was born on September 4, 1991. She is a model, beauty pageant title holder, and a college lecturer.
She placed 8th in the Vietnams Top Model 2010, named first runner-up at the Miss World Sport 2014, placed top 10 in Miss Vietnam 2014.
In 2015 she represented her country at the Miss Universe held in Las Vegas in the USA. She only made it to Top 15 audience favorite and didn't make it to the Top 15, despite her charm, outstanding performance, and heady preparation.
Her determination was not unnoticed as she was named Vietnam National Miss because of her work in promoting Vietnam around the world.
Her success continues as she became a worldwide figure being a singer, a beauty queen, and a fashion expert.
8. Hoang Thuy Linh – Beautiful Vietnamese Women Star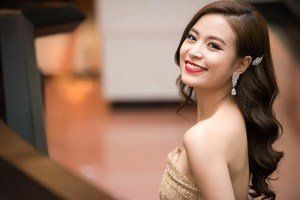 Hoang Thuy Linh was an actress foremost. She was also part of a girl band Angels. She became famous when she was just a teenager, thus, she became too busy with commercials, tv projects, advertisements, and she was also on many magazine covers for teens.
Her first stint as an actress was when she was just a little girl in the film Path of Life. After that, she appeared in another drama series entitled Laugh of Destiny and Journey to the Sun.
Hoang was able to finish her studies at the Department of TV Director -Vietnam Acting and Film College in 2009 and again became a part of another TV program.
Hoang didn't have everything smoothly, as she also has controversies and issues she's been in. There was a widespread scandal that almost ruined her career. Although many teenage youths were sympathetic to her, some adults were not, most especially parents. Her shows were canceled left and right, and she was heavily criticized.
Hoang left the industry for a while so she can think and let the uproar die a natural death. She was able to get back in the game in 2010 when she released a new album and where her singing prowess was much liked by many.
She published an autobiography in 2018, telling about her career and what she had to say about the scandal in the past.
9. Toc Tien Most Beautiful Vietnamese Women Star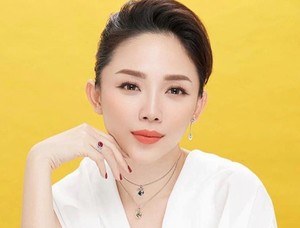 Born on May 13, 1989, Toc Tien is a singer, model, and actress. Her family discovered her talent at an early age, where she was allowed to take part in the performing group of the Children's House of Ho Chi Minh City. She then began her singing and modeling jobs while being managed by her mother.
Toc Tien has released many albums since she was young, while in her teens and during her adulthood. She also appeared in some tv-series and appeared in movie films. She signed a few endorsements.
Toc Tien has taken the entertainment industry by surprise because at such a young age; she has shown prowess in singing. Her vocals were at par with other talented singers during those times, having such power and vocal range.
She's not just known for her singing ability, but she's well looked-up to as a fashion icon.
Toc Tien already reached the popularity that she has just imagined when she was young.
10. Ho Ngoc Ha – Beautiful Vietnamese Women Star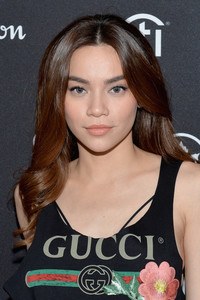 Her career started in 2004 when she released her first album. It was a hit back then, and they invited her to appear in the Asia Song Festival in Korea. Then she continued releasing albums to albums, during the succeeding years.
She won an award such a Golden Apricot Blossom Award, HTV Award, Green Wave Award, Yan VPOP 20, and Wave Award plus Favorite Female Singer Award at the HTV Award.
Apart from singing, she's also acting in tv series, doing commercials and advertisements.
She married and had a child with her now ex-husband, and she's now presently dating an actor.